A grainy world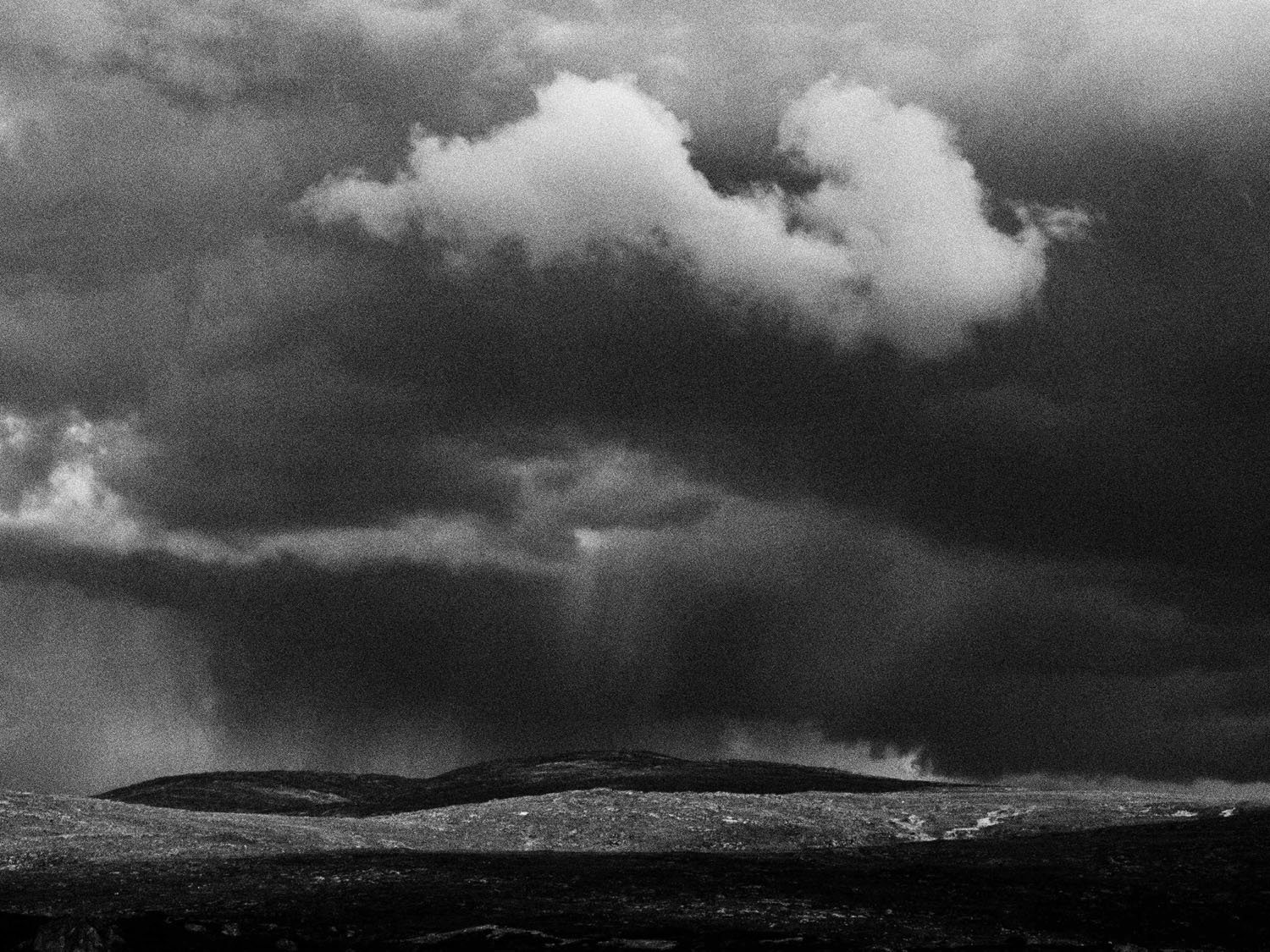 Hi everybody, my name is Kathy. I'm 43 years old. I live in France, in Nice. After years of cinema's studying, I got experience in it and decided to be an artistic director in the communication business. I've started to focus on photography around my 20's while I was travelling for the first time in the U.S. I just had my reflex camera and made my first steps in photography without special goal or intention but only by passion.
Two years later, I joined a cinema's academy which gave me opportunities to learn more specific technics, like lighting and framing films, and scriptwriting. I also learned photographic techniques, including black and white – but I would only return to it much later to rediscover the feel of film while combining the advantages of digital.
I got my first digital camera in 2006. The switch to digital has given me a new view on my practice in photography. Although today I also approach other processes like the Polaroid or old development techniques like the cyanotype, digital was a revolution. Being able to set off and select every shot directly made photography more accessible, more economical and instantaneous.

But it wasn't until later, in 2011, with my first Olympus mirrorless camera, the PEN E-PL1, that my photographic experience really took a turn. I had my camera with me everywhere I went. My new favourite game was to shoot in the street almost every day. It became a ritual. Light, compact and discreet, my Olympus camera was definitely my allied to my on-the-fly street photography.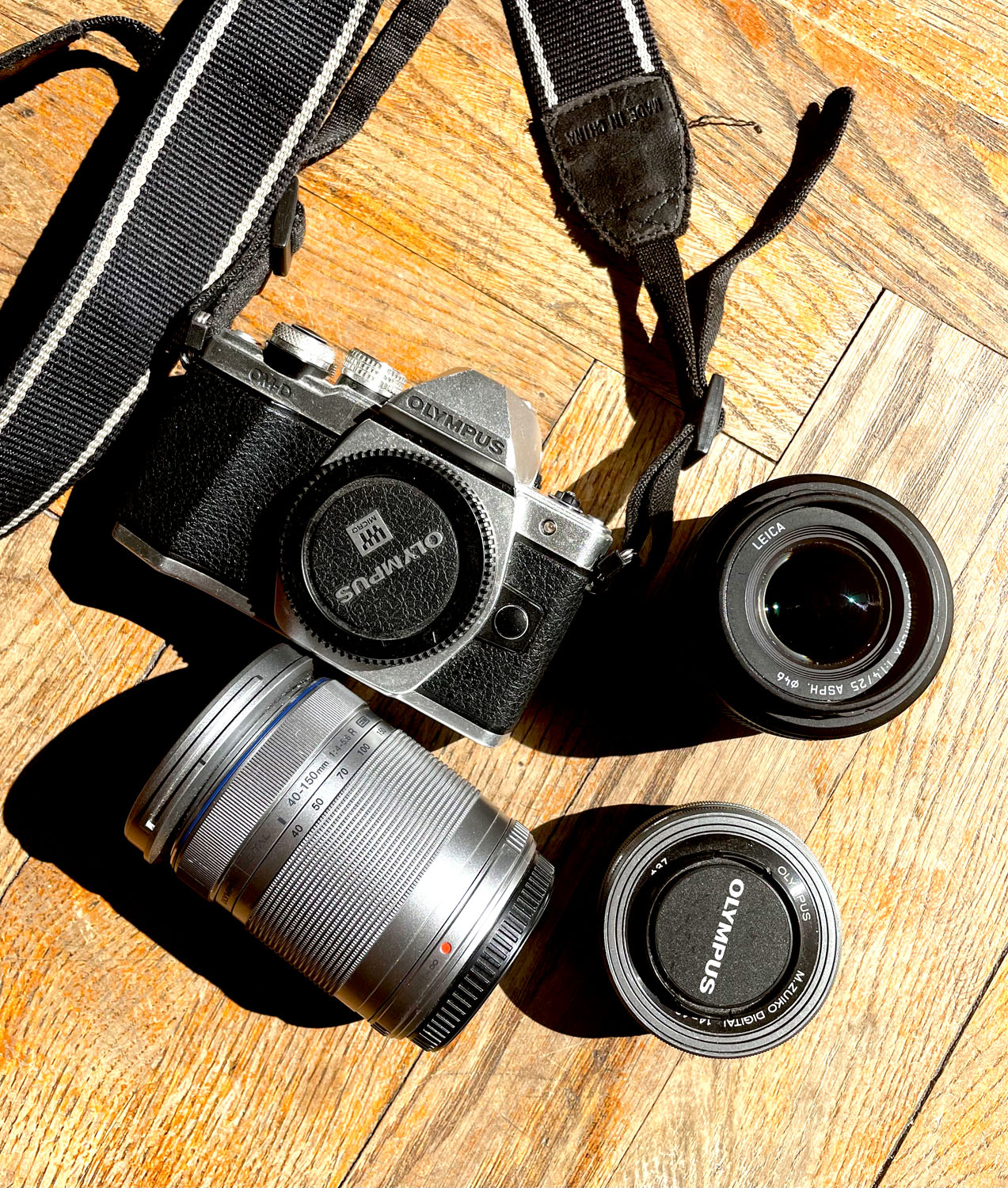 Two years later, I've opted for an OM-D E-M10 Mark II and 2 lenses: the M.Zuiko 14-42mm pancake and 40-150mm. Then, I got a prime lens, the Leica DG Summilux 25mm F1.4. This is my most used equipment, and I don't think it will leave me anytime soon!
I quite often use the Art Filter «grainy film», in which I find the feeling of the film and has the advantage to be used in manual mode! I love the intense contrast and the high granular visual quality. I force myself, most of the time, to do only one shot, not retouched. This hasn't always been a success, I must admit!
The tricky thing about strong contrast is to deal with the light. Shooting outdoors when the sky is grey, the results and effects aren't that convincing… Skies are overexposed and the shadows gloomy. Also, the presence of grain is more or less important depending on the brightness and the ISO sensitivity used. This is why, from now, I record my pictures in RAW mode, which allows me to retouch via Lightroom and also offers me a bigger way of rendering possibilities according to my desires.
In terms of light, my biggest memory was, without a doubt, one of my trips to the northern part of Europe, in Norway, around the winter solstice. At this time of the year, the sun does not rise anymore. Only 2 to 3 hours of daylight persist in the almost omnipresent night. More than a trip, it was an experience that only my camera could tell, although the light was difficult to tame. I was in a very dark state of mind after having lived through the Nice terrorist attacks of July 14th, and I felt the need to express my feelings. The «grainy film» filter allowed me to capture them and give off the emotion I wanted.
When practising street photography, I try to capture the special, unusual moments or situations. I can walk for hours, camera slung over my shoulder. This gives me the opportunity to release my camera blindly without interfering with the action itself. This is the way I love to work with the OM-D. Its discretion is an infallible ally for street photography.
During all those years, I got lots and lots of pictures. I regularly sort them out and try to transcribe a true artistic intention. One of the themes I particularly like is overpopulation and the consequences of it. Several series that you can find on my website address this subject: "Trans-" which is a piece of work with photographic overlays relates to 4 major points based on ecology: air pollution, deforestation, melting ice and mass extinction of species, or the series «In-density», which puts in parallel 2 places with opposite population density.
The impact of the society and environment on our behaviour is also one of my favourite topics. To express these themes, my work is essentially built around light, contrast, but also blur, which I particularly like. Black and white photography naturally became the medium that allowed me to express these intentions. It gives off an emotion that I don't find in colour, and it shows the invisible, it sublimates the ugly and transcribes a certain poetry in the narrative of a moment. It transcends the matter according to the fluctuations of the light and captures what the eye cannot figure.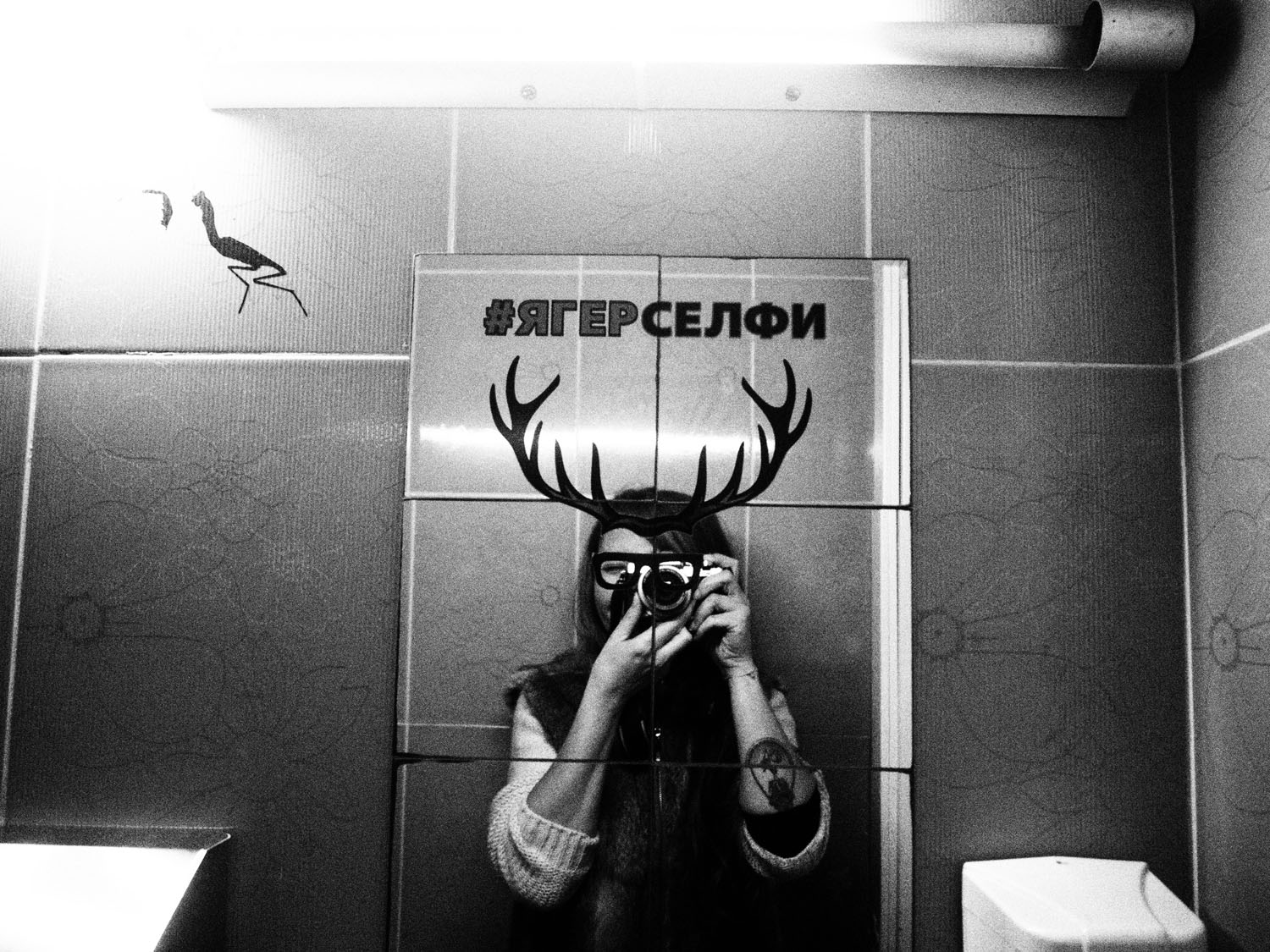 If I had to conclude, I would say that, for me, black and white is a true love story that was built around my camera, and more particularly my Olympus.
---
---
Text and Photos by Kathy Canis