An evening at the Jersey shore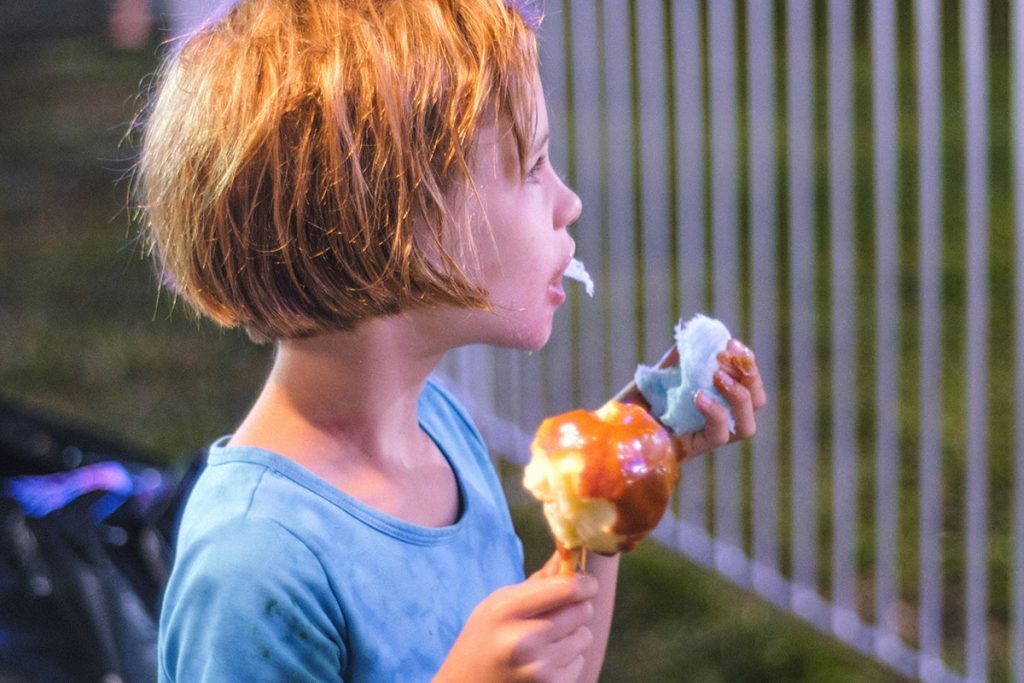 A few years ago, I purchased a Konica FS-1 on Facebook marketplace. It was a cheap kit, with several third-party lenses, a cable release, and a messenger bag. I made this purchase before I knew much about photography at all. At the time, it was the 50mm prime lens that appealed to me most. I knew if I went the Fujifilm route, that I could adapt a vintage lens with a relatively cheap adapter. I had no idea that the 50mm f/1.7 would stay in my camera bag at all times, or that my all-time favorite and most durable camera bag would be that cheap marketplace find.
Along with its appalling property taxes, corruption, and Danny DeVito, New Jersey residents have the luxury of all four seasons. We encounter bitter cold in the winter, colorful foliage in the fall, and get to see sleepy beach communities come to life every summer. If you can manage to find a place to park, summer in The Garden State can be a pretty magical diamond in the rough. I always look forward to the summer for one main occurrence, lightning storms along the coast. I have always tried my hardest to shoot the stormy weather year-round, focusing on building landscape skills by drawing inspiration from many of the local photographers. But this summer has focused my attention on the re-opening of all the summer excitement, and with that, street photography.
The boardwalks, fairs, carnivals, concerts, and firework events were all put on hold last year, and with many tourists now flocking to my area with the travel bug, street photography, although out of my general comfort zone, has become a hard opportunity to pass up. This past weekend, the 24th annual Manasquan Fireman's Fair came to town. With almost 30,000 people expected to be in attendance in a town with less than 6,000 residents, I knew I'd need to take the trusty X-T20 because let's face it, shooting film all night would just hurt my wallet. I also knew I'd need to get there early, as Manasquan barely has enough parking for its local fisherman in the winter.
With the sun starting to set, I noticed that the sky was beginning to glow with a gradient pink hue and I started my night surrounded by sticky children and the aroma of sausage, pepper, and onions. I was in awe of how perfect the night was becoming. Aside from the flawless golden hour, the sweltering summer heat was beginning to drop with the sun, and I started snapping away at all the fenced in madness. I focused my attention to the expressions on people's faces and the action and excitement of the first timers, but it was hard to not get distracted by the overwhelmed carnies and inflatable weapon yielding teenagers.
I was surprised to only run into one other photographer, he was a press worker with a Canon bazooka lens of some sort; I asked him why he didn't bring the big one. I made it out of the crowd when the local band began performing their final song, a cover of Bruce Springsteen's absolute worst song. The night was a remarkable shooting experience with an immense amount of joyous people, dozens of food truck vendors, and my oldest piece of manual focus gear. Oh, and I only had to wait on line for 45 minutes for a Belgian waffle with ice cream. Worth it.
---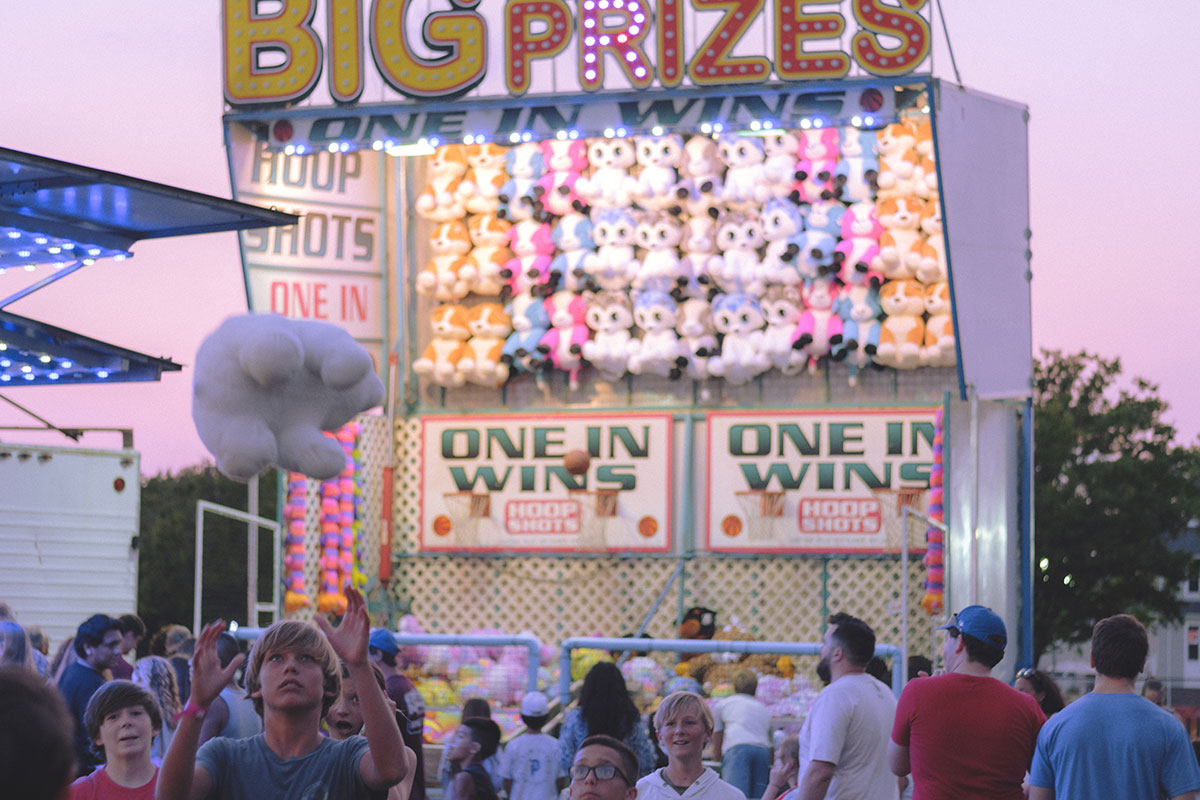 ---
Text and Photos by David Lowcher